It is very simple to set up a new account with Moose Mobile.
Step 1 - Select the plan that you would like
Step 2 - You will be then directed to your Shopping Cart where you select Check Out
Step 3 - We will then ask you some very basic questions about yourself and you select your password.
Step 4 - You then tell us your current mobile number and current service providers name or alternatively you can select to get a new number. We then ask for your current address and where you would like your new sim card delivered.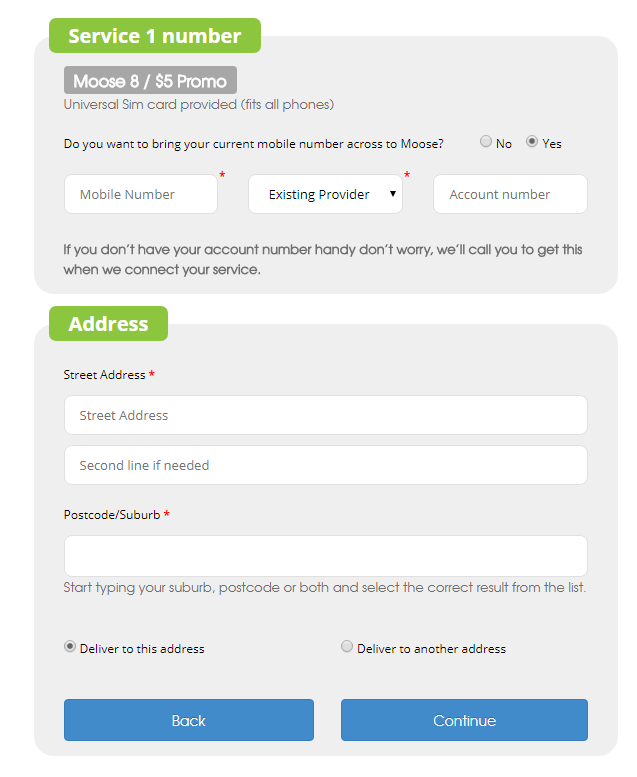 Step 5 - You pay your first months access fee via credit card.