STEP 1
You will need to locate your nbn connection point, which will be a wall socket in your home. They're most commonly found in the main living room space or bedrooms, but can sometimes be in the kitchen area. It should look something like the photo below. Make a note of all the sockets in your home, even ones that may be in non-ideal locations such as bedrooms.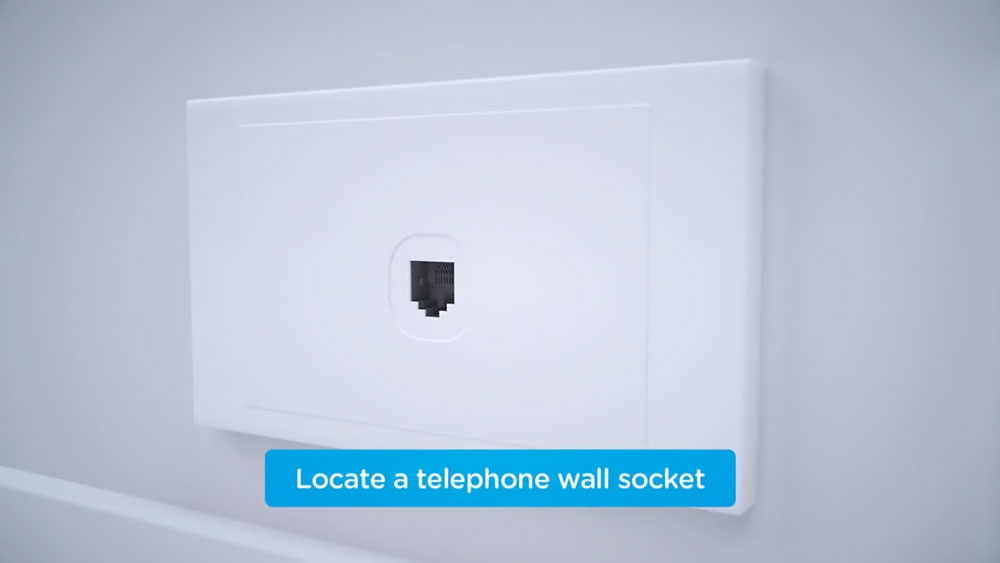 If your home has an older style wall socket shown below (typically the plug is a yellow square with 3 prongs), you'll need to purchase a Jackson adapter that allows you to plug in a modern RJ11 telephone cable. These adapters can be purchased at most electronics and computer stores.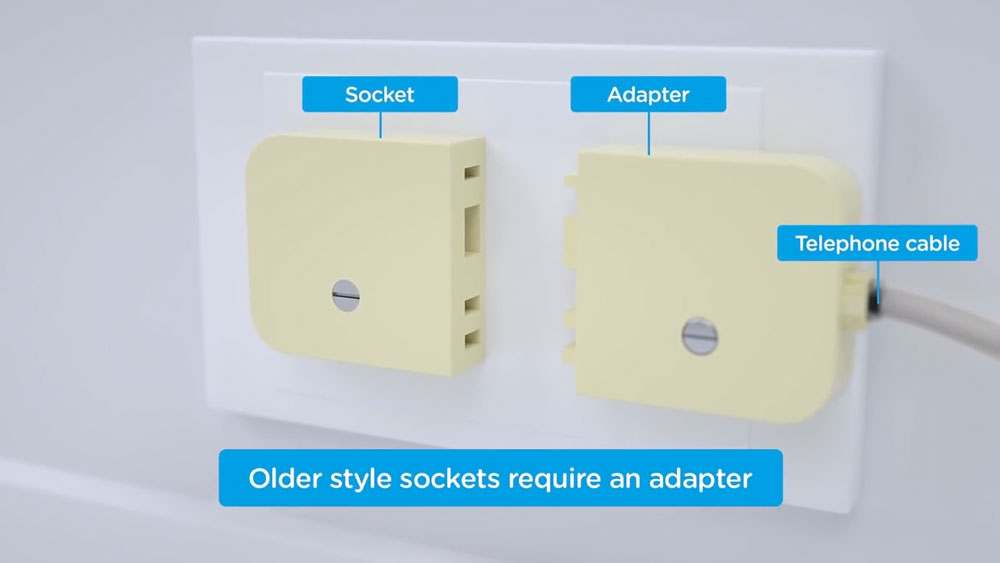 Once you've found your nbn connection point, to connect your new Moose nbn service:
Simply reply to the SMS with the unique 6-digit activation code.
OR
Head to our website and hit the Activate button on the front page
OR
The activation process will take 2-8 hours to complete as long as you request it between 9-5 Mon-Fri, otherwise the activation process will begin at 11AM on the following business day. You'll receive a confirmation SMS and email once the process is completed.
STEP 2
You now need to plug your new modem into the wall socket. Simply ensure the supplied grey telephone cable is plugged into the wall and to the grey DSL port on the back of your modem. Ensure the power cable is plugged into a power outlet and switched on. Once completed, your setup should look like the below image.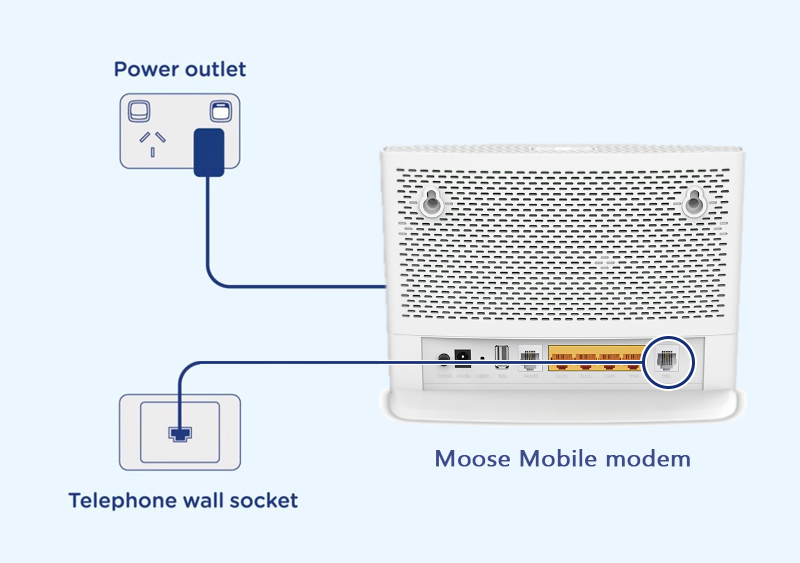 You'll know your internet is ready to use when the "Internet" light on the front of your modem is flashing green.
Your Moose Mobile modem will begin broadcasting Wi-Fi as soon as it is plugged into power, turned on and has finished booting up. You can then connect your devices such as computers, phones, and tablets via Wi-Fi.
Your modem will broadcast a 2.4GHz network and a 5GHz network. Moose Mobile recommends connecting to the standard 2.4GHz option for a more reliable and consistent Wi-Fi connection.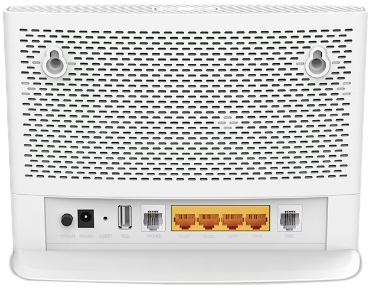 Pictured: Moose Mobile TP-Link VX230v modem
The modem's Wi-Fi name and password are printed on the back of the modem and respectively labelled as:
SSID
Wireless Password / Pin
(Below is for illustration purposes only, your Wi-Fi password and username will be different and will be on the back of the modem we send you)
If you run into any issues with your supplied Moose Mobile modem, please call us on 1300 566 673 for assistance. Alternatively, you can attempt to follow the steps outlined in the article linked below to do a modem reset and reapply your PPPoE settings manually.