Any Australian mobile phone number that is currently active can be transferred or ported to Moose Mobile, we will do all the work for you and you don't need to let your current service provider know.
On the second page of our sign up you just need to enter your current mobile phone number and select your existing service providers name, if you are currently connected on a Prepaid service the "Account Number" section can be left blank or alternatively if you are connected on a Post Paid or Month to Month account you will need to provide your account number, if you don't have this handy simply skip this step and provide it when you have received your sim card and would like it connected.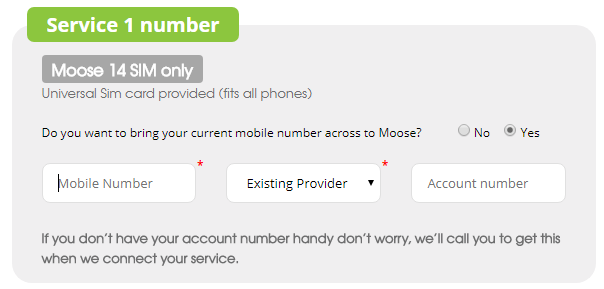 Click HERE for information on porting times.